Our Services
We are pleased to offer the following services
Adult and Child Healthcare
Childhood immunisations
Cervical smear screening
Diabetes and asthma checks
Heart disease checks
Family planning
Travel vaccine advice
Minor surgery
Drug Testing
Insurance medicals
Driver's license medical examinations
Pre-Employment Medicals
Company Medicals
Repeat prescriptions
Repeat Prescriptions
We offer a service whereby prescriptions can be ordered on our prescription phone line. At times, you may be required to see either the doctor or nurse before your script is released. Please do not be offended if you are asked to make an appointment. We aim to have your prescription ready in 48 hours to collect. Urgent prescription request will incur an additional fee.
Test Results
We will contact you if your results need following up, otherwise we will not. Please make sure you let us know how you would like to be contacted i.e. email, text, phone call and that we have your current contact details. You are welcome to call us for your results via our results phone line.
Home Visits
Home visits can be arranged for patients who are too unwell to get to the surgery. There is an additional fee.
After hours service
Out of normal hours, our doctors ALL work on the emergency roster at Lakes Prime Care. For urgent medical care, telephone or visit:
Lakes Primecare
Cnr Tutanekai & Arawa Streets, Rotorua
Phone: 348 1000
Our phones are diverted to Lakes Prime Care for after hours services.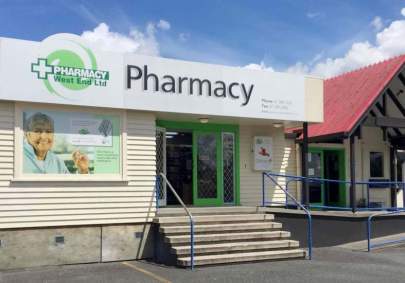 Pharmacy West End
9am to 5pm Monday to Friday
Phone: (07) 348 7625
Pharmacy Westend help to enhance the quality of life for all their patients and customers. They are a longstanding, community based pharmacy committed to delivering efficient, friendly healthcare with a policy of being "Sound Advice, Fair Price". The team at Pharmacy Westend offer you experienced service with a professional approach to your healthcare encouraging you towards positive changes for better health and wellbeing.
Pharmacy Westend offer a wide range of products and effective treatment options including:
Prescription Filling
Medication Packaging (Blister Packing)
Free Repeat Reminder Service
Over the Counter Medications
At Westend Medical we work closely with Pharmacy Westend to provide a comprehensive healthcare service for you and your family.